Seth McFarlane is the epitome of adult humor. When I discovered Family Guy in 2006, it has been running for 4 seasons and I can see that the potty humor that series has will bring wonders to the new generation. Since then, there was no dull moments in TV. Family Guy challenges the genre that The Simpsons reigns supreme and yes, McFarlane is a genius when it comes to adult humor and satire. This year, McFarlane embarks his skill from the boob tube to the silverscreen by directing, producing and lending his voice talents in a movie about a young boy who wished upon a star for a friend and got one.

John Bennet is awkward boy who doesn't have any friends, not even the school loser would want to see with him. This lack of socialization was filled up one night after wishing for a friend. The wish was granted by bringing his teddy bear to life. They were good friends through thick and thin even until they reached adolescent to being an adult. Well, Ted also aged together with John.However, things are getting a wee bit complicated when John's girlfriend, Lori (Mila Kunis), wants Ted out of her apartment.


Ted delivers a hefty of laughs. If you are true Family Guy fan, you would notice the similarity of scores used in the series and in the film. Saxophone and trumpets are one of FG's insignia when it comes to score and it widely used in the entire film. The humor is potty to profane to gross. McFarlane even used his usual cutaway gags in some of the sequences.

There is a lot to be adored in the film. Ted is a boy's fantasy come to life. Who wouldn't want his teddy bear be alive. Ted as an adult is every man's fantasy. A friend who would tolerate every mistakes and backs you up even if you are at the wrong field. This scenario is true to John and Ted's relationship as friends. I can see the depth of their company and how strong their ties are. This can be credited to Mark Whalberg's happy-go-lucky presentation of his character and Ted's "I-will-push-you-to-whatever-you-want-coz-I'll-be-backing-you-up" attitude.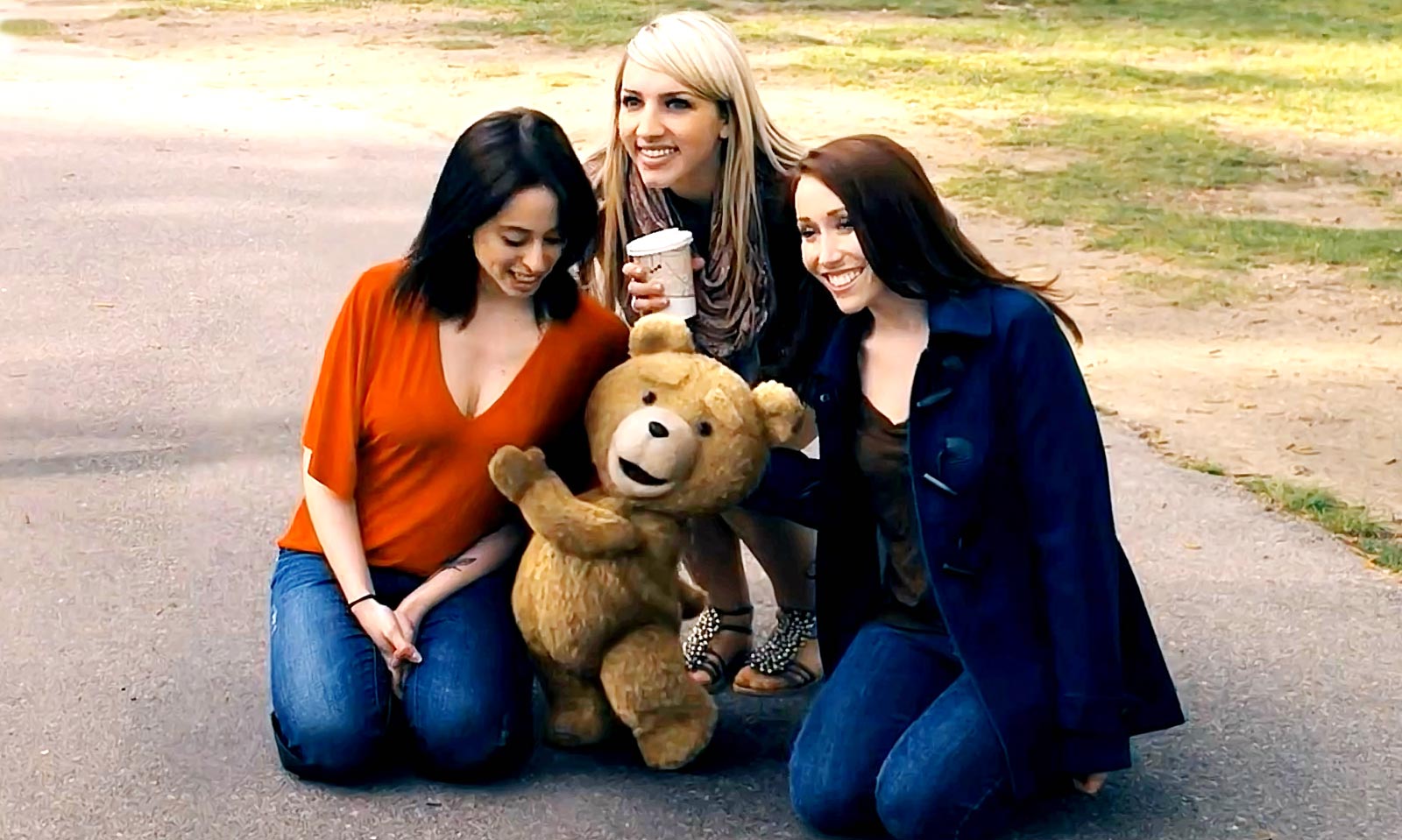 Ted is a lot of fun, however, it can be offensive to some viewers. This is the McFarlane signature. He would offend you and your principles for fun. Nevertheless, Ted delivers the goods. Profanity, drugs and sex but in a fun way. I agree with Philbert Ortiz's take on the construction of the film. One of its major setback is the third part of the film which somehow turned into a "kidnap-ending" just like a bad soap opera. However, the fun is their, the charm of the teddy bear is there.

Ted is a film for McFarlane fans and those who wants to see how hot Mila Kunis is. The humor is not of the faint of heart but for those who just wants to relax and have fun. Do not be misled of the poster and try bringing your little brother thinking that the movie is about an adorable teddy bear. Ted is an adorable teddy bear, until he starts opening his mouth of smoke pot.



GRADE: B+



trailer